Our knowledgeable staff are passionate about providing families guidance and support during the funeral planning process and well after the funeral. Together, we can honor your loved one's life while beginning your grief journey.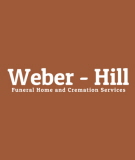 Gregory "Greg" L. Weber
Funeral Home Owner / Licensed Funeral Director
"Greg" has been a funeral service professional since 1987. He is a 1973 graduate of Crandon High School, and received his Associate's Degree from Milwaukee Area Technical College in 1993, where he was honored with the Max A. Sass award for "dedication, commitment, and potential in funeral service."

"Working in funeral service allows me to serve and support families during the most trying time of their life. I take that responsibility very seriously."

Greg is a member of Crandon area Chamber of Commerce, the Wisconsin Funeral Directors Association, the National Funeral Directors Association, and member of Praise Chapel Community Church, in Crandon.

He married Jenny Samz in April of 1974, and together they have six children: Mandy, Tony, Krystal, Adam, Kyle, and Kelly. He and Jenny also take delight in their 5 grandchildren: Ila, Ann, Lola, Hayden, and Bradley. In his more quiet moments, Greg enjoys restoring old cars and woodworking.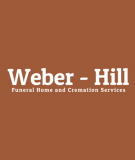 Susan Hill
Funeral Home Owner /Administration
Susan,affectionately known as "Sue," graduated from Waukesha South High School in 1974.She has been in funeral service for the over 30 years, beginning her career in 1991. "I'm proud to be a part of a family owned and operated funeral home, because we can provide each of our client families with truly personal service, and help them to honor the life of their loved one."

Susan is a member of the Crandon Area Chamber of Commerce and attends Praise Chapel Community Church in Crandon.She married Douglas Hill in 1982, and together they raised two sons, Matthew and Michael. They are also proud grandparents to Mayzie, Korbin, Emmitt and Sienna.

Both Douglas and Susan enjoy camping at their trailer in Tomahawk. She enjoys walking, shopping at thrift stores and searching for antiques in out-of-the-way places.

Susan received the 2007 award for Outstanding Business Professional, granted by the Crandon area Chamber of Commerce. "I'm pleased to have received this award, but the accolade I'm most proud of was given to our firm by the Wisconsin Grief Education Center, which recently conferred the Community Caregiver Award to Weber-Hill Funeral Home. What that says to me is that we're doing the job we set out to do; caring for the families of the Crandon area during challenging times in their lives."